OOohh YEAH! Check this out!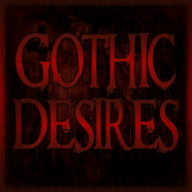 Filthy Things - Spiked Devil - and Gothic Desires have teamed together to make a full outfit for the hunters this year! The breakdown is as follows!
Filthy's Outfit
This is a wire skirt with red flowers along the base and a MESH Corset! Soon FT will be adding an entire Mesh line so she wanted to make sure something meshy was added to let everyone know!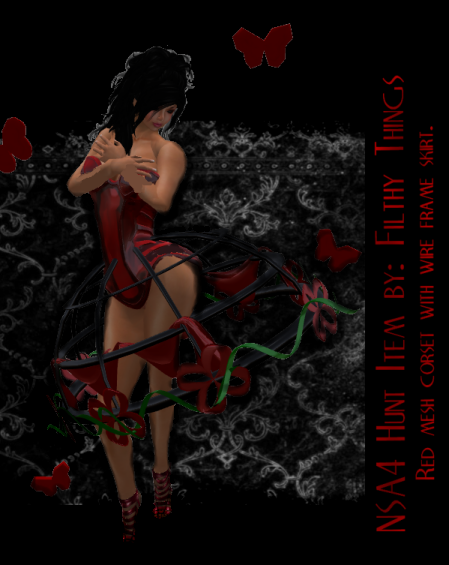 Spiked Devil Shoes
The owner of this store had these shoes just WAITING for this event! When I asked her to join she squee'd and was damned near ready for me. She will also be adding an entire line of this style of shoe so that our dolls can have one for every outfit they own!
Gothic Desires Keys
He made one in purple, a pretty little lily and I asked if he would make one to match this outfit and HE DID! -squee-